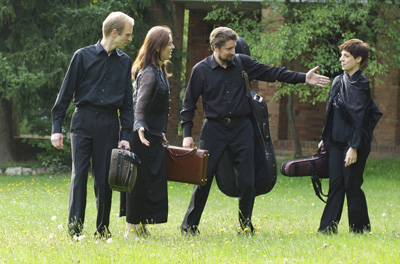 In August 2011 the Camesina Quartet recorded another CD, which is being edited at the moment. This time we recorded three late string quartets by Johann Baptist Vanhal. All of these quartets may have been premiered in Mozart's apartment in the Camesina Haus.
We were amazed by the quality of the quartets, especially since Vanhal is often marked as a prolific but slightly superficial composer. Not so in these works: all three quartets are of very high quality, even Mozart or Haydn would not have been ashamed of them.
The CD is scheduled for release in the first half of 2012.